Community Voices

Click on a partner's logos for more information.
Latest News from Our Community
The Generation Equality Forum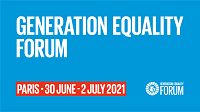 Registration is now open for the #GenerationEquality Forum in Paris! From 30 June to 2 July, virtually join this milestone global gathering to advance gender equality. Registration ends Wednesday 30 June Register here
Trans Advocacy Week 2021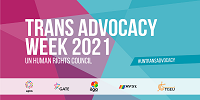 The 5th UN Trans Advocacy week, co-hosted by Asia Pacific Transgender Network, GATE, ILGA World RFSL and TGEU, will see trans and gender diverse activists from all over the world coming together virtually at the 47th UN Human Rights Council to raise awareness of the human rights situation facing trans communities. More info 
APCOM's 5th HERO Awards Nominations 2021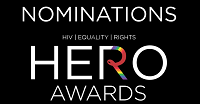 APCOM has opened the nominations for the 5th #HEROAwards2021. This year's celebration will be even more promising and eventful, honouring those active in the #LGBTQI and #HIV field throughout the Asia-Pacific. Nominate your HERO! Click here
Spill the T with YKPs (#IDAHOBIT)
Spill the T with YKPs is back with a special episode to mark International Day Against Homophobia, Biphobia, Intersexism and Transphobia (#IDAHOBIT) on 17 May at 14:00 (BKK +7 GMT). The episode will be streamed LIVE to Youth LEAD Facebook.
 
* Disclaimer: Please note that unlike the content on other pages, the Data Hub Team and collaborating implementing partner organizations (i.e. UNAIDS, UNICEF and ADB) specifically do not make any guarantees or representations as to the validity, accuracy or completeness of any featured materials or resources provided by partners on this particular page or to the linked sites. The contributing named and responsible partner organizations are solely responsible for the content on the Partners Pages. Under no circumstances shall the Data Hub team or collaborating implementing partners be liable for any loss, damage, liability or expense incurred or suffered that is claimed to have resulted from the use of this website, including, without limitation, any fault, error, omission, interruption or delay with respect thereto.