Community Voices

Click on a partner's logos for more information.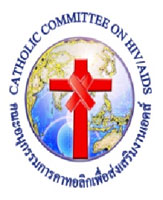 Catholic Committee on HIV/AIDS (CCHA)
The Catholic Committee on HIV/AIDS (CCHA) is a Catholic organization in Caritas Thailand under Catholic Bishop's Conference of Thailand (CBCT). It was set up in 1989 with a mandate to work on AIDS with the main tasks of animating, educating, supporting, coordinating and networking Catholic AIDS organizations in Thailand and abroad, as well as coordinating and collaborating with faith-based organizations (FBOs) through the Interfaith Network on HIV/AIDS in Thailand (INHAT), the Asian Interfaith Network on AIDS (AINA) and the Catholic Asia-Pacific Coalition on HIV/AIDS (CAPCHA), concerned state agencies, NGOs and CSOs.
Key areas of practice
Advocacy campaigns, building capacity of personnel of Catholic organizations through training, seminars, workshops, exposure visit and internship on care, support and prevention; networking with FBOs, CSOs, NGOs and state agencies.
Country/Countries of engagement
Thailand
Mailing address
81/2 Luangpaeng Road, Khumthong Sub-District, Ladkrabang District, Bangkok 10520, Thailand
Email address ccathailand@hotmail.com
Social Media https://www.facebook.com/cca.thailand
Website Link https://www.facebook.com/cca.thailand
* Disclaimer: Please note that unlike the content on other pages, the Data Hub Team and collaborating implementing partner organizations (i.e. UNAIDS, UNICEF and ADB) specifically do not make any guarantees or representations as to the validity, accuracy or completeness of any featured materials or resources provided by partners on this particular page or to the linked sites. The contributing named and responsible partner organizations are solely responsible for the content on the Partners Pages. Under no circumstances shall the Data Hub team or collaborating implementing partners be liable for any loss, damage, liability or expense incurred or suffered that is claimed to have resulted from the use of this website, including, without limitation, any fault, error, omission, interruption or delay with respect thereto.